American Indian Athletic Hall of Fame
Thank you to our Sponsors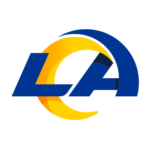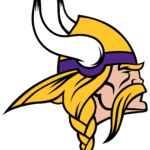 Gregg Wadley
Cincinnati Reds
Lee Allan Smith
See all photos from the evening click thumbnails
DATE:  Friday, April 28th 6:30pm – 9:30pm
LOCATION:  First Americans Museum, Hall of the People
ATTIRE:  Black-Tie Optional

2023 INDUCTEES: 
Johnny Bench, Sam Bradford
For more information:
Contact Jillian Helsley
jillianh@famok.org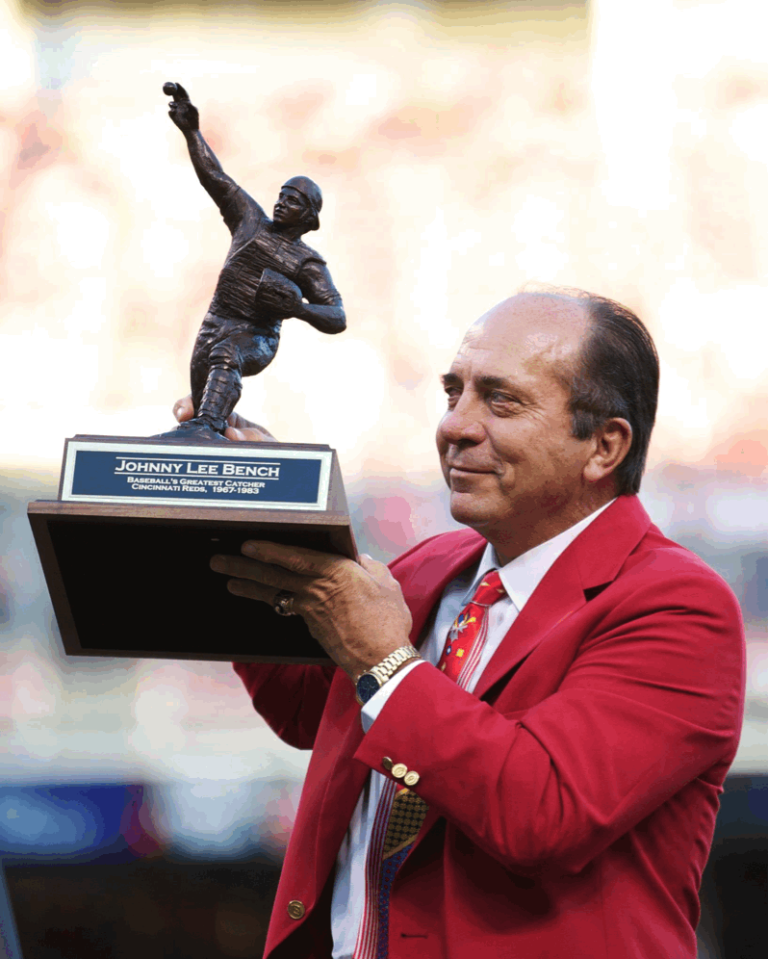 Johnny Bench was born in Oklahoma City, Oklahoma on December 7, 1947 and grew up in the small town of Binger, OK. Johnny's childhood dream was to become a major league baseball player and his father counseled that the position of catcher was the most direct route to that goal. Taking that advice, he was selected and signed in the 1965 amateur draft by the Cincinnati Reds. After two seasons in the minors, Bench made Cincinnati's Major League roster for the 1968 season. This marked the beginning of one of the most successful careers in baseball.
Today, Johnny enjoys a well-rounded, stellar career. By making the transition from athletic superstar to successful broadcaster, he has proven himself a winner in two of the most popular areas in American culture: baseball and media. 
Elected to the Baseball Hall of Fame in January, 1989 with the fourth highest percentage of total votes cast, Bench is undoubtedly the greatest catcher ever. His honors include National League Rookie of the Year (1968), National League Most Valuable Player (1970 & 1972), World Series MVP (1976), 14-time All-Star, with 10 Gold Glove Awards. In 1980, Bench set an endurance record by catching 100 or more games for 13 consecutive seasons.
Sam was born and raised in Oklahoma City OK.  He attended Putnam City schools and graduated from Putnam City North High School in 2006 where he was a multi-sport athlete. He attended church at Church of the Servant in Oklahoma City.   His parents are Martha and Kent Bradford. He is an enrolled citizen of the Cherokee Nation.
He received a football scholarship from the University of Oklahoma.    He was an All American and Heisman Trophy winning quarterback while at OU. He enjoyed a nine year career in the NFL after being selected #1 in the 2010 NFL Draft and being named Rookie of the Year. Along the way he set several NCAA and NFL passing records and met many outstanding people, teammates and coaches.  
He married Emma Lavy of Fayetteville Arkansas in 2016. Today, they are busy parents with three beautiful children. Sam and Emma reside in Oklahoma City and attend Crossings Community Church.
Meet our Emcee for the night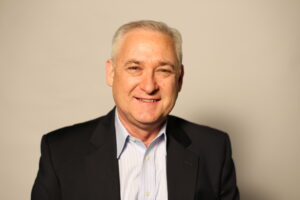 Ed Murray has been involved in the television and radio business in the Oklahoma City area for more than 40 years, more than 30 of those years at KWTV-9 as both a sports and news anchor.
In his four decades behind the microphone, Ed has provided both radio and television play by play and color commentary for high school football and basketball, University of Oklahoma football, basketball, and college baseball, and professional hockey and tennis. Most recently, he completed an 8-year run as the radio play by play voice of the Oklahoma City Blue, the Thunder's G-League team and has been the sideline reporter for CW34's Friday Night Football broadcasts.
In addition, Ed has hosted coaches shows at both Oklahoma and Oklahoma State, and been the basketball radio play by play voice for OU Women's Basketball and Southern Nazarene Men's Basketball.
He has stayed active in the community by serving as emcee for a variety of charities and special events.
A native of Bartlesville, Oklahoma, Ed and his wife, Kathy, live in Edmond, Oklahoma.  They have four grown sons, two daughters-in-law, and one grandson.