TEK Fest
Saturday, March 4, 2023 | 11 a.m.–3 p.m.
FREE | Tickets required for entry into galleries.
Celebrate the arrival of spring at FAM! This free, family friendly event explores Traditional Ecological Knowledge (TEK) through stories and song, hands-on activities, and more. Join FAM and our community collaborators to gain a new appreciation for Indigenous knowledge, STEM and Oklahoma's unpredictable spring weather.
Classroom and out-of-school learning educators are invited to attend the TEK Fest Teacher Training on March 3.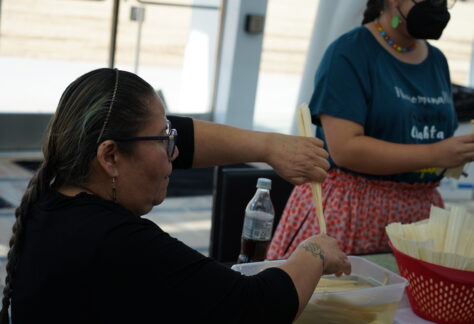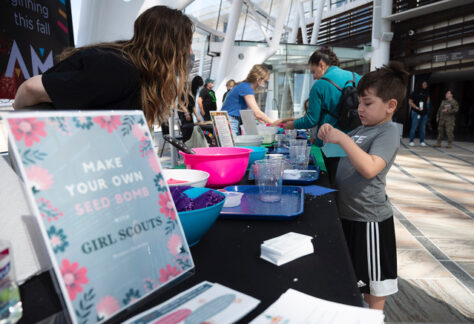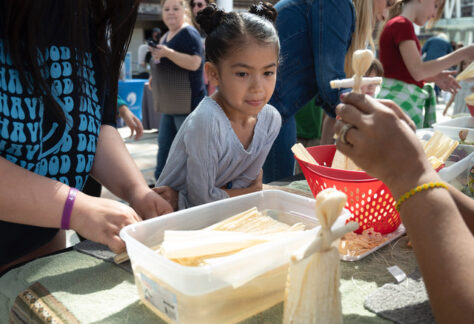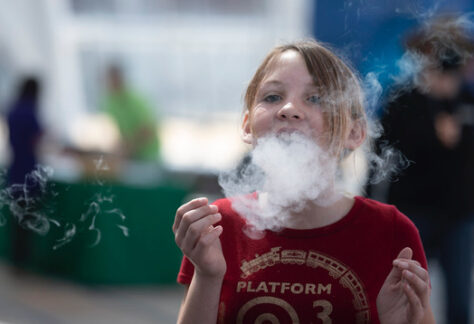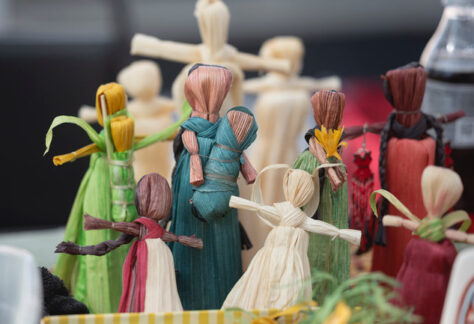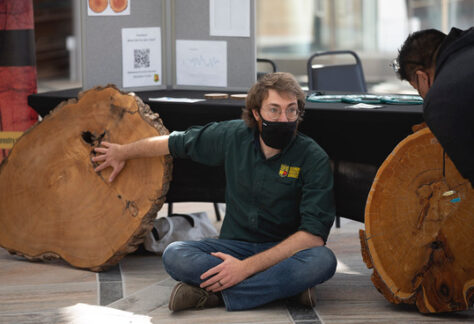 TEK Fest Poster Contest: "STEM Indigenized"
First Americans Museum is inviting Native K-12 students in Oklahoma from public, private, and homeschools to participate in the first annual TEK Fest Youth Poster Contest. This poster contest intends to increase student's interest in Science, Technology, Engineering and Math fields and explore the impact of Indigenous Voices in STEM. 
Two divisions will create original posters (no larger than 24″ x 36″) to meet the following themes:
Grades K-6: "Indigenous Heroes in STEM!"
Grades 7-12: "Advancing Indigenous Knowledge in STEM" 
Prizes:
1st place: Weekend passes to Indigenous Pop Xpo at First Americans Museum, March 10-12, 2023. Learn more about IPX. (Children must be accompanied by an adult when attending IPX.)
2nd place: Wins a FAMily membership to First Americans Museum. (This membership gives two adults and four children free admission into the museum for an entire year.)
3rd place: Free tickets for a family of four to visit FAM. 
Teachers of winning students will receive a FAMhero membership. This membership gives one-person free admission into the museum for an entire year.)
Important Dates:
All entries are due Feb. 10, 2023, at 11:59 p.m.
First Round will be announced on Feb. 25.
Winners will be announced during TEK Fest on Saturday, Mar. 4, 2023.
Qualifying student work will be exhibited at the TEK Fest event on Saturday, Mar. 4 from 11 a.m. – 3 p.m. (All students selected to present their poster at TEK Fest should have reliable transportation.)
Teachers or instructors wishing to bulk upload your class entries?
Contact [email protected] for instructions.
Click here for poster contest rules and additional information.
2023 Community Collaborators
National Park Service
Oklahoma Mesonet
Oklahoma County Master Gardeners
OKC Thunder
Oklahoma Forestry Services
OU College of Medicine
Quapaw Nation
Science Museum Oklahoma
Wichita and Affiliated Tribes
Wyandotte Nation